Happy Thursday, everyone! It seems like the week flew and dragged all at the same time! Have you ever had a week like that?! I love the summer but I'm so tired at night after all the snacks, playdates and entertaining--- and this is just for the kids!
I'm linking up today for
Thoughts for Thursday
with my Everyday for 2014 posts. For my newer readers, I started this to capture all the little stuff going on in our world that make this mama smile.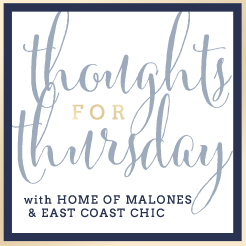 Day #176
My friend Sukhi and I took our four girls ages 1-5 to our local indoor park. They looooved it and we had to virtually drag them out of there. The moms had lattes, Sukhi brought snacks and the kids played for almost two hours. Check who loved the huge slides! I went down the first time and it was a bit of a thrill for me. She kept going up and down all with a big grin on her face. Some of the bigger kids didn't want to slide-- but not this one. She is my adventurer!
Day #177- Sometimes this mama needs a break so she sets up her kid to do some crafts. I highly recommend this
loop and loom
for the kids who are crafty but a bit too young for the Rainbow Loom.
Day #178
After a day of playing and pool time, a little patio love for dad was in order
Day #179
My kids spent a lot of time outside on this day! Here is A, up from her hand enjoying a cake pop. She doesn't have that much of a sweet tooth though and after a couple bites handed it off to the sugar
addict
sister (aka Cassia)
14 month old Raven also came to watch some World Cup and play in the evening as well! The girls love them some Raven and her sweet kisses.
Day #180
Wedding time for Sonya and Nevin! Such a beautiful couple and ceremony- the little I saw before I had to bring the kids inside
#bequietkids #dontplaymommasworkoutmusicduringtheceremony
Day #181
Even though it was a Monday, it was Sonya's amazing reception!! So much fun and such delicious food!
Day #182
We made a red velvet cake in honour of Canada Day. Guess who had two helpings?
We also did an impromptu drive to let the girls enjoy the celebrations for Canada Day. Fireworks and French Fries (in the truck of mama's Lexus while in pjs). Life is sweet!
Day #183
(Technically week 26)
Popcorn and Frozen for a playdate with their friend Nadia.
Have a great day everyone.
It's almost the weekend!!!