It's Friday, one and all!! Can you tell it's been one of those weeks?! Here's what's been bringing some happy around here!
1- Pleased to report that apart from 1 little desk and drawer, operation bedroom and bathroom is complete!! 2 huge bags of garbage, 2 donation bags and 2 consignment bags later, we are good to go.... I feel 5 pounds lighter. Pat on my back, I'm having to purge less and less as the years go by, is almost 40 something Sarita getting a little bit wiser with her purchases?! I hope it's that and not that I'm holding onto more?
2- Speaking of cleaning, one of the best parts is finding stuff you'd given up for lost. Likr my very
favourite clothes folder
! Hello, old friend! Guess what I'm doing this weekend :-D. So worth the $10!
3- Also started using my
Waterpik
again after unearthing it again. The cleanest your teeth will feel without going to the dentist! Highly recommend it!!! I also add a splash of mouthwash to the water for an even more fresher feel.
4- Looking for unicorn makeup on Google Images unearthed this!
When I think I was looking for something more like this!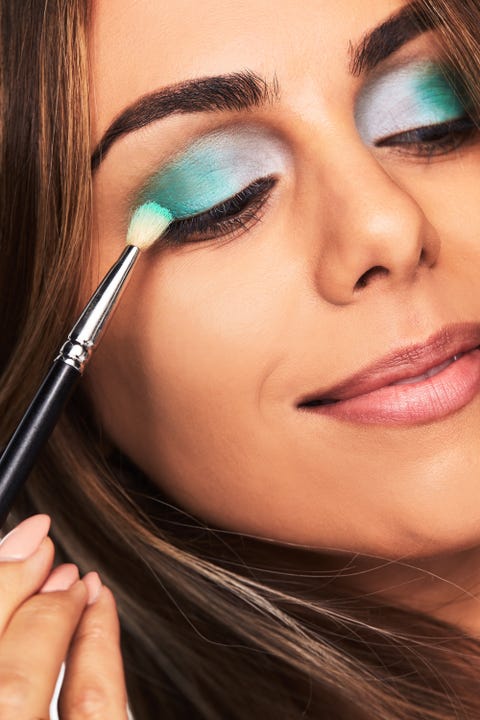 5- And finally, some funnies for your Friday!
For the grammar nazi, this will make you cringe and laugh all at the same time!
Keeping it real, my inner voice says some things sometimes ;-O
I should totally do this sometime soon!
Every.single.day.
Boom shaka-laka, lovelies! Make it an awesome one!