Hip Hip Hooray for Friday! Here's what has been fun around here....
1- My kids love the samples at Costco so, so much. Here they are with their second cup of green peas-- I counted it as their veggie for dinner. #winning
Not pictured, their sampling of the bread and hazelnut spread.
2- Met this sweet friend for an unexpected ladies lunch. We were able to sit outside in this last beautiful week of summer.
3- Also met another sweet friend when we went to St Jacob's market.... these flowers and their brilliant hues caught my eye.
4- If you like crossword puzzles and word sleuths then the app Wordscapes is the one for you. Great brain exercise. My kids play it with me too! An easier one for the kids is Word Cookies.
5- Sooo I totally cheated on No Spend September buying a couple KS items when they were on sale in Nordstrom. They don't last long so I didn't want to wait until October and then have them removed from my cart. I'm ashamed... womp womp :-(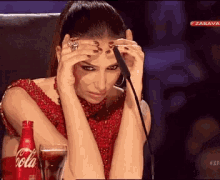 Make yourselves a terrific weekend, friends!